Friends of the Region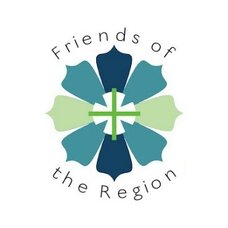 Friends of the Region are individuals that provide ministry support for all that we do together as a family of churches. Your support helps us have a strong foundation and increase the ways we can support our clergy, lay leaders, and congregations. We give daily thanks for our Friends!
You may use the online Gift page as a guest. However, by setting up a free account, you can review your giving, download statements, and use the other resources available on the page.
You may also give by sending a check made out to ABCRGR with "FOR" or "Friends" in the memo line. Mail it to ABCRGR, 1230 Long Pond Rd., Rochester, NY 14626.
Thank you, Friend! You have helped us expand our tents for ministry!
Church Contributions
Churches are able to support the region through their United Mission Giving (see box at left "Giving to ABCUSA"). It is important that giving done through United Mission is accompanied by a completed United Mission form and sent directly to ABCUSA, P.O. Box 851, Valley Forge, PA 19482-0851. United Mission funds sent to ABCRGR will be returned to the church and asked to be redirected. This is to ensure compliance with regulations.
Churches are also able to give to the region directly by sending a check made out to ABCRGR and mailed to ABCRGR, 1230 Long Pond Rd., Rochester, NY, 14626, or by using our online giving page. Simply choose "Organizations" in the donor drop-down menu and list the full name of the church.